I grew up in the South. I learned very early on that there are two things that a proper Southern gal does not talk about in public -- politics, and money. Well, while the former has become more mainstream these days, especially with the recent Gulf oil spill and all sorts of formerly-taboo topics now more open like religion, the latter still remains a largely untouched topic.
In the last year or two, I read an article about how
Generation Y
, we Millennials, actually talk more about money with our peers than other generations. Maybe its a byproduct of our competitive nature, or of the tumultuous job industry around us as we sit on the mid- to bottom-rungs of our corporate ladders. Maybe its to reassure ourselves that, no, we aren't alone in our habits to coupon-clip or skip outings because our paychecks haven't come in yet.
I joined a group called
Twenty-Something-Bloggers
many months ago, but I admit, I have not kept up with this crowd as much as I had intended. But an email blast caught my eye last week, prompting all 20SB members to write a post about
"Friends and Money."
The idea: it's a Blog Carnival, a community-wide event in which everyone posts around the same topic. They give us a few days to get the post up, and then they highlight a few posts that really stand out. They also ask that you take a
Financial Fitness Quiz
(I scored a sad "Middle of the Road").
Ok, I'm game! But being the Southern Betty(wannabe) that I am, I still find it extremely difficult and inappropriate to really talk about money in specifics with my friends. It's so personal! Yes, we might compare our rents and utilities, and our recent buys at the mall, but no, we do not talk shop about salaries and mortgages. That's over the line.
So instead, I am going to focus here today on the
Top Ten Things I Like to Splurge On ... Or Don't.
That's right, I am combining a 20SB Post with my Top Ten Tuesday list, FTW!
I Go All Out:
1. A good mani/pedi every few months.
2. Football season tickets. Football in the South comprises the entire Fall social calendar. Missing out could compromise your social status!
(Just kidding. Kind of.)
3. My haircuts. A girl's gotta look good.
4. Restaurant Dining. When I go out to eat, it's not (usually) to the local pizza joint. I save up for multiple 5-star courses + drinks = food coma.
5. Hotel rooms. I really really really dislike cheapo bedding, cheapo towels and cheapo carpets. Gross. It's called the
Priceline Negotiator
.
Hold the Sugar:
6. My daily Starbucks Grande Nonfat Chai. I shoot for once or twice a month now.
7. Lunches in the Food Court at work. No, thanks.
8. Jeans. I have not yet gotten to the point where I can shell out any more than $60 for a pair.
Yet
.
9. Name brand items at the grocery store. Store-brand is such a better deal! Except for Skippy Peanut Butter. That's one I don't cheat on.
10. Personal trainers. This is high up on the list of things I would splurge on if I could, though. For now, the budget calls for only having a personal trainer by the name of Katherine. Le sigh.
So let's hear it -- what is one thing YOU splurge on, and one thing you don't?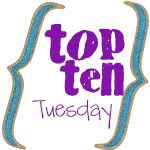 Disclaimer: This post is part of the 20SB Blog Carnival: Friends & Money, sponsored by Charles Schwab. Prizes may be awarded to selected posts. The information and opinions expressed in this post do not reflect the views or opinions of Charles Schwab. Details on the event, eligibility, and a complete list of participating bloggers can be found here.