We are entering into the end of wedding season.
I can't believe another one has nearly come and gone! It seems like just yesterday we were walking down the aisle ourselves, and now here we are, five months into married life and heading into the last month or two of wedding mania for 2013.
Fall is a super popular time to get married. The cooler weather and pretty leaves add up to a gorgeous weekend for the party and photos alike. I always thought I might get married in the Fall. Although, the Fall is not an ideal time to get married here in the South.
We take our Football Game Days seriously, y'all.
So it worked out just fine that we got married in the stunningly gorgeous month of April instead ;)
We have just one more wedding to attend this year -- the wedding of one of our own Best Men, actually. We are so excited to celebrate with him and his fiance, and have already been thinking about all of the great wedding gifts we can give them to help them celebrate together as newlyweds.
When I shop for wedding gifts, I love finding something that fits the couple
just so
. Most of the time I shop from their Registry, since I know those are things that they really need and want. That's what the Registry is for, after all! Also, I will confess: I always have fun checking out what everyone has registered for. It's like getting a little, secret glimpse into their life-to-come, all via their flatware, china and bedding.
My favorite types of gifts are the ones that combine something "Registry" with a little "bonus" something that says something about them as a couple. Like a set of their rocks glasses paired with pretty cloth cocktail napkins -- the guy can enjoy his evening beverage while the girl enjoys playing hostess with gal pals. We got a fun gift along the same lines; bath towels combined with bubble bath and a book all about love. Utilitarian towels for him; girly relaxation time for me. Hooray! We both win!
This is why I love this year's Target Wedding theme of
"Be Yourself, Together,"
which celebrates the unique qualities each individual brings to a relationship that, when combined, result in something beautiful. The Target Wedding Registry line includes traditional wedding items like vacuums and stand mixers, as well as some fun, non-traditional items to help make that gift extra special.
I went shopping around the store this week for my own Be Yourself, Together gift idea, and had fun pairing up these two items --
Gorgeous Fieldcrest bedding (who doesn't love that line, seriously? I have eyed that brand for YEARS, am telling you!) with ...
A yoga set! Sleepyhead snoozer meets early morning gym rat. This is such a fun way to look at gift giving, and takes shopping off the registry to a whole new, personalized level. Plus, in this case, who's to say that the snoozer can't appreciate the yoga set as an evening routine, instead? It's not all about sun salutations, after all!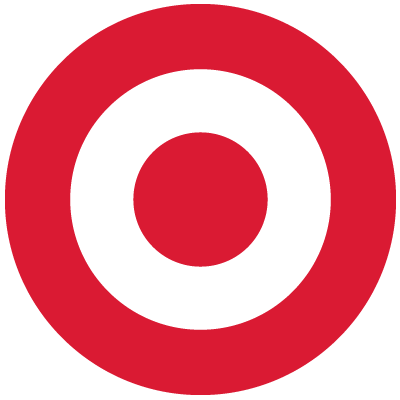 Follow along on Twitter for inspiration on other fun "Be Yourself, Together" gift ideas by searching the hashtag
#TargetWedding
. And be sure to check out the
Target Wedding Catalog
for even more fun ideas, and the
Target Wedding
website as you finish out shopping for these last few 2013 weddings -- or if you, yourself, are on the list to get married next!
Happy Shopping, and Best Wishes!!
Disclosure: I received compensation in exchange for this post. All opinions are my own. I truly love both Target AND weddings :) Content and/or other value provided by our partner, Target.